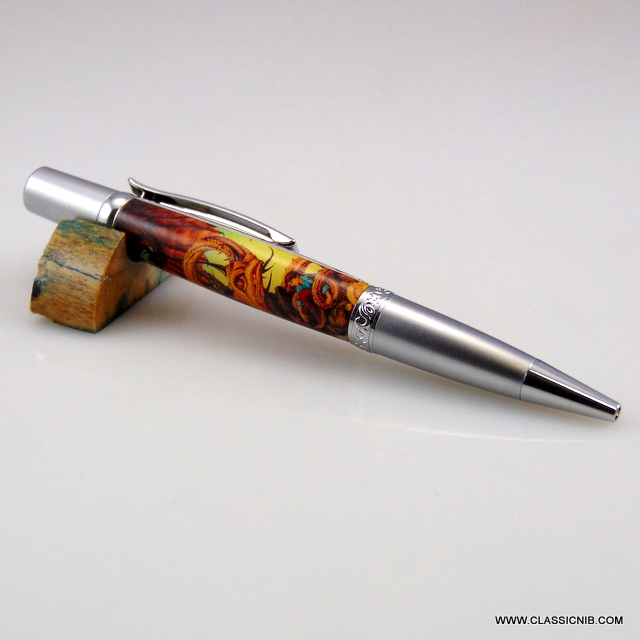 Jason Burr worked with artist Don Maitz and his equally talented wife Janny Wurts to create these stunning Pirate and Fantasy blanks for Classic Nib.
Don Maitz may not be a familiar name to some, however, his most famous pirate is.
Don Maitz is the artist behind the famous Captain Morgan Pirate Logo.
Each of these Sierra sized blanks is hand signed by Don Maitz or Janny Wurts personally (not a copy).
It took blank artist Jason nearly a year to get Don to not only approve of his artwork being used, but also for Don to approve each blank as to color and consistency.